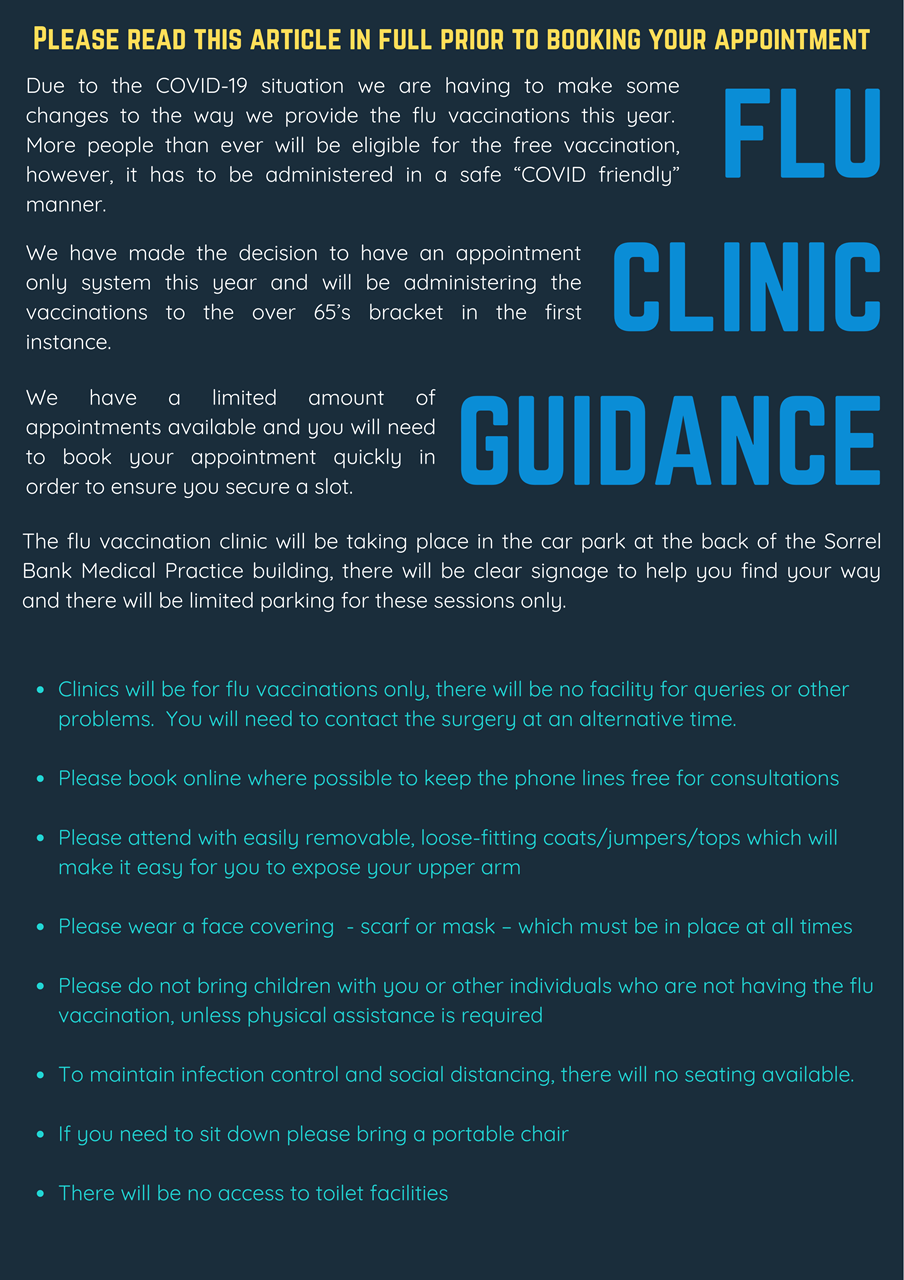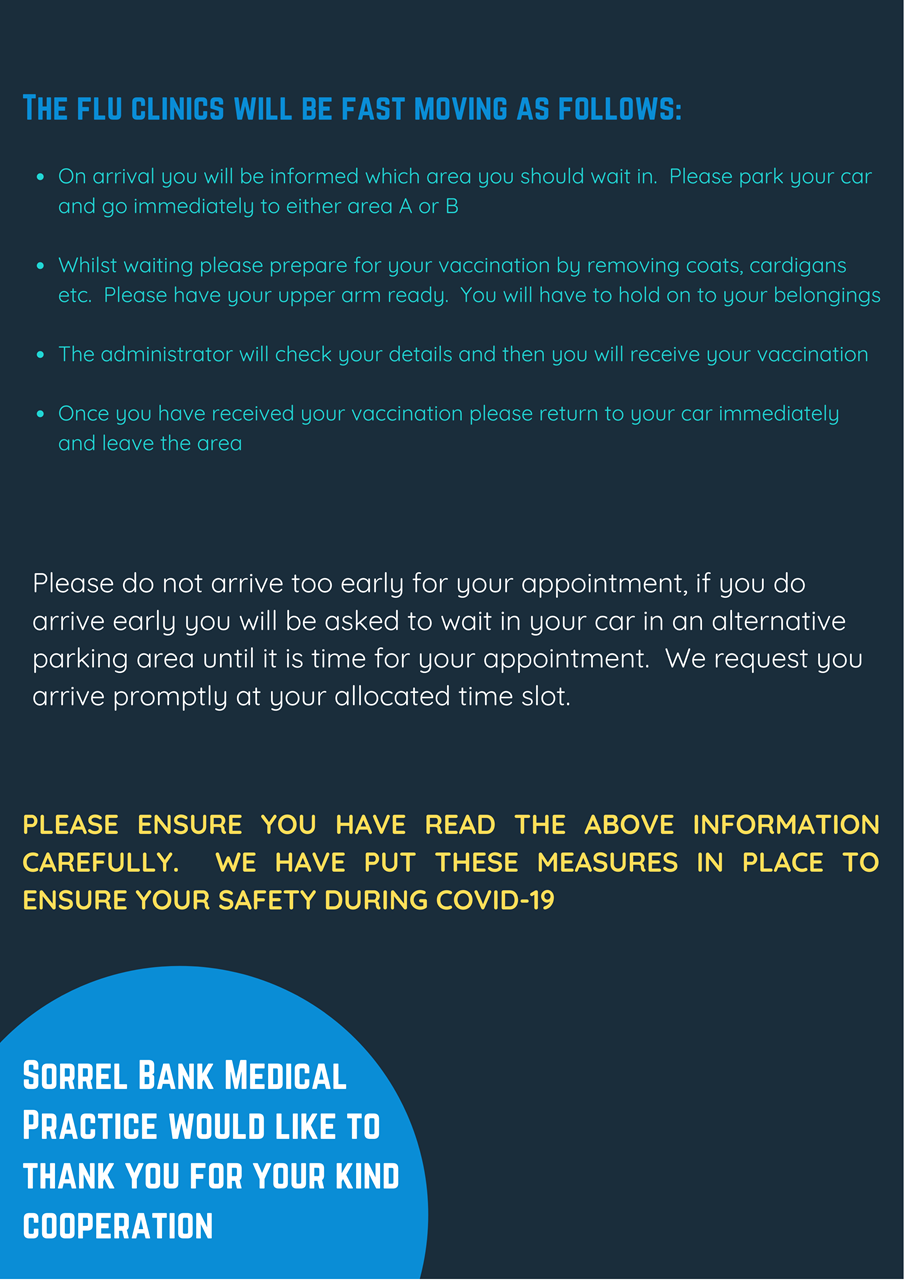 FLU CLINICS IN THE COMMUNITY
Ordsall and Claremont Primary Care Network (PCN) is an alliance of 10 GP Practices of which Sorrel Bank Medical Practice is one. We are working collaboratively with other health, social care and voluntary organisations under the direction of NHS England for the benefit of improving patient services. These practices are working together to deliver a flu programme for 2020 along with other NHS service providers.
The flu programme and how we operate is going to look slightly different this year. We need to vaccinate more patients than normal but maintain social distancing to protect you and our teams.
Not all patients will be asked to attend their GP practice for their vaccine. Due to the number of patients we need to vaccinate, we need to run flu clinics in other venues than GP surgies to ensure we can vaccinate as many patients as possible but keep you and our teams safe with social distancing.
More details will follow on this page.