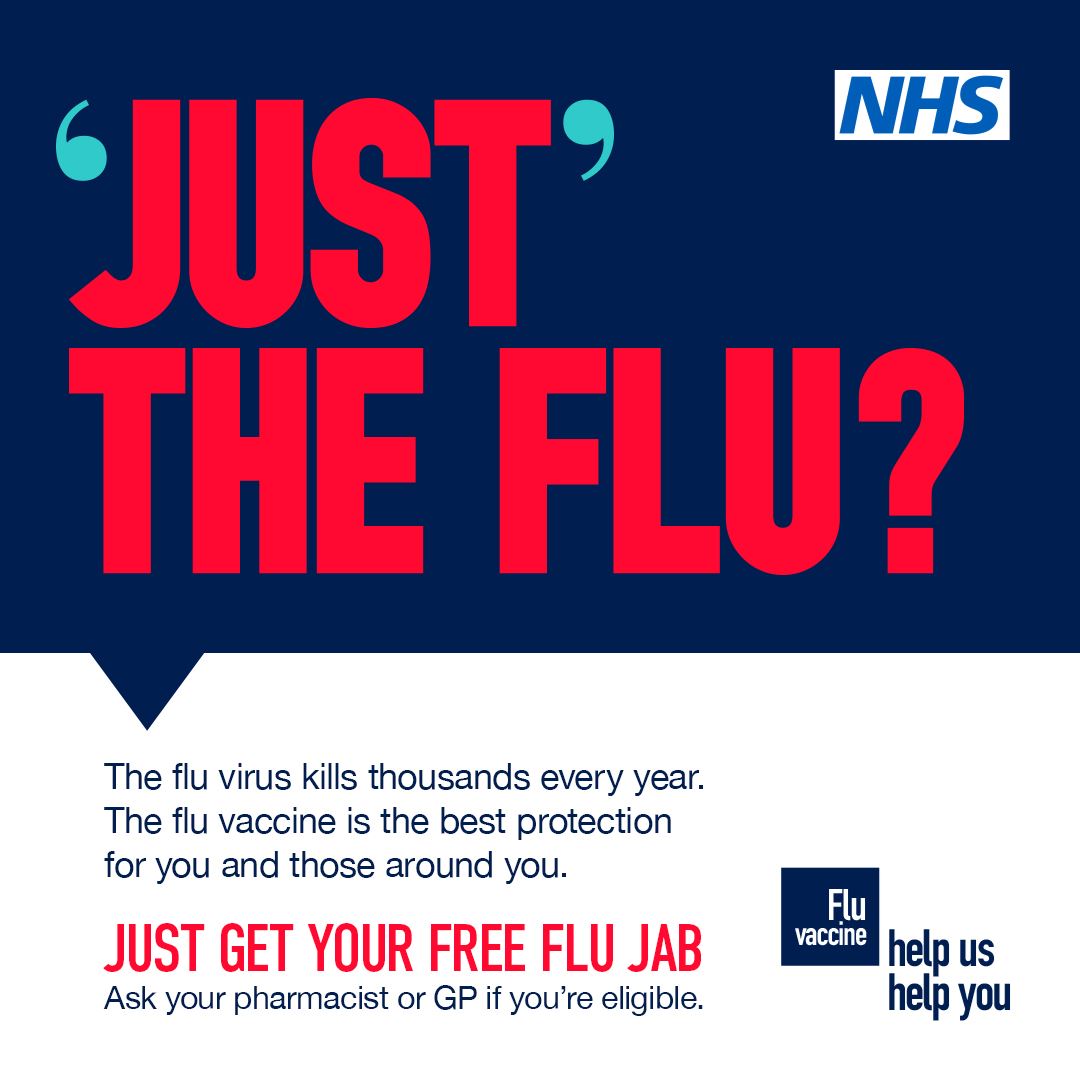 Every year the flu virus kills thousands of people and hospitalises many thousands more.
People aged 65 years and over are more likely to experience serious complications from flu.
Please book in to one of our OVER 65's FLU CLINICS.
Flu can affect anyone but if you have a long-term health condition the effects of flu can make it worse, even if the condition is well managed and you normally feel well.
Flu vaccines help protect against the main types of flu virus circulating at a given time. Once vaccinated you should be protected throughout the current flu season.
We want to reduce the chances of those vulnerable to COVID-19 from getting flu, we have therefore taken the decision to hold our FLU CLINIC in the car park behind the Sorrel Bank Medical Practice building, there will be clear signage in place to help you find your way.